Letting with Borron Shaw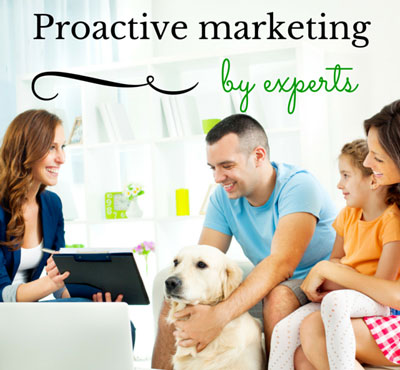 This family run business has been established for over 30 years offering an excellent level of service for anyone looking to rent any type of property in the Wigan and surrounding areas.
Our friendly but professional approach has enabled us to build a comprehensible property portfolio and a very satisfied clientele base.
We are currently managing portfolios of all sizes and provide the same quality of service to investors with one property as we do with investors with numerous properties.
Our tenants come from a range of backgrounds and cultures, enjoying living in good quality housing that is well managed and it is our aim to ensure the highest standards are met at all times.
Advertising
We advertise your property extensively including
3 Branches situated in the Wigan Borough
Numerous website advertising including Rightmove.co.uk & Zoopla.co.uk
Local press advertisements
We arrange signage outside the property if requested
Actively match/hot box our extensive database system of potential tenants for your property
Viewings
All viewings are accompanied by a trained member of the Borron Shaw Lettings Team to ensure that your property is viewed to its full potential.
Credit & Referencing
As part of the services Borron Shaw provides, we vet all potential tenants using an approved credit & reference check agent, known as UK Tenant Data.
Once the application has been accepted we provide all required documentation, including the Assured Shorthold Tenancy Agreement and (where applicable) issue the appropriate notices.
Schedule of Condition & Inventories
An inventory/schedule of condition is prepared by a member of the Lettings Team prior to a tenant moving into the property.
We will go through the inventory on the day of sign up at the property and a copy is retained by the Landlord, the tenant and Borron Shaw, together with supporting photographic evidence.
This is provided to assist against any disputes, which may arise at the end of the tenancy.
Full Management Service :-
The Full Management service is suited to the majority of landlords who want a professional agent to look after their investment and ensure maximum returns for minimum stress.
Borron Shaw will be the first point of contact for the tenant(s) throughout the duration of the tenancy. We take all the hassle/stress out of renting a property so our landlords can relax.
We provide full time assistance, rent collection, property inspections, market updates for rental increases and current area market trends, inventories and manage all maintenance issues.
Let Only Service:-
This service is for all landlords who understand current tenancy legislation, are available for their tenants to contact direct and who want to deal personally with any eventualities that may arise during the tenancy.
Every aspect of the letting process is covered up to and including the day the tenant(s) signs the Assured Shorthold Tenancy Agreement and moves into the property. On this day the tenant(s) is provided with the Landlord's contact details and informed that they will now be dealing with the Landlord direct.
The landlord still has the benefit of our extensive contacts, marketing channels and advice on maximising rental income.
Borron Shaw has the experience to ensure every aspect of tenancy preparations is covered and you are in the best position going into the tenancy.
For more information on the services we offer please contact our Lettings Team at the Hindley Branch of Borron Shaw, so that we can send you our Landlords Information Pack which provides you with more information for renting your property and details our competitive fees.
Over Seas Landlords:-
All Landlords who have an overseas address including Southern Ireland are liable to pay overseas tax to the Inland Revenue.
Overseas tax rate is 20% on all income received and expenditure.
The landlord is asked to contact the HM Revenue and Customs on telephone number +44 (0) 151-472-6208/6209 (or via their website on www.inlandrevenue.gov.uk ) to request an NRL1 form which is to be completed and addressed to Borron Shaw Management.
This will include an approval number which is unique to the Landlord, this will make them exempt from paying overseas tax in the future.
Without this form, overseas tax will continue to be deducted.
Personal circumstances will determine whether the landland is to be made exempt from paying overseas tax.
Rent Guarantees and Insurances:
Landlord's Legal Expenses and Rent Guarantee
Some important facts about your insurance are summarised below. This summary does not describe all the terms and conditions of your Policy, so please take time to read the full Policy Wording to make sure you understand the cover it provides.
When you rent out your property you want to be sure that you are covered against all eventualities should your tenant suddenly become unable or unwilling to pay you your rent. This could happen for a variety of reasons, such as ill health or redundancy and in this day and age it is vital that you make provision for this.
Risks faced by landlords
Whilst it is vital a landlord follows a strict referencing procedure, they may still find they have a tenant who doesn't look after the property, doesn't pay rent on time or pay the rent at all in some instances.
This policy has been designed to resolve these problems and assist the landlord in repossessing the property and pursuing tenants for unpaid rent.
In addition this policy will also compensate for rent arrears while a tenant or ex tenant remains in the property, or where they have vacated the property but left it in a dilapidated state and unfit to re-let.
Problems exist outside of tenancy agreements that noone can predict such as squatters and external damage to the property. This policy will help in taking the appropriate legal action in both of these circumstances.
How Rent Guardian can help
For many tenancy disputes, DAS will be able to negotiate a full settlement of the landlord's claim. However, if this is not possible they will refer the matter to a solicitor for further action and will pay legal costs of up to £50,000.
This policy also covers hotel expenses up to £150 per day, for a maximum of 30 days, and storage costs of up to £10 a day for a maximum of 4 weeks.
RentGuardian also provides access to discounted tenant referencing and our 24 hour helpline service includes EuroLaw Legal Advice, UK Tax Advice, Domestic Assistance and a Counselling Service.
The Cover
The cover provided by this policy will help landlords who need legal or specialist assistance in the following areas:
Repossession The tenant has remained in occupation even though the tenancy agreement has ended and notices have been served requesting them to vacate.
Property damage Building work on a neighbour's roof causes damage to the landlord's property.
Tenants have left the property but have ruined the curtains and damaged some fixtures and fittings.
Eviction of squatters Someone has illegally taken possession of the property whilst it was left vacant.
Rent recovery The tenant has disappeared whilst owing a substantial amount of rent. DAS can assist in locating them and recovering the money owed.
Legal defence The landlord has received a court summons and faces criminal prosecution for failing to renew a property's Gas Safety Certificate.
Rent arrears DAS will pay the rent arrears while the landlord's tenant or ex tenant occupies the property. If following vacant possession a property cannot be re-let because of damage caused by the last tenant, DAS will pay 50% of the rent arrears for up to 3 months, or until the property is re-let.